About
CAROL JOHNSON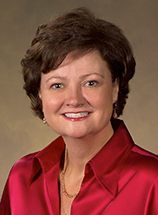 Carol Johnson is an Economic Development Sales Expert and founder of Continuous Dialog. Her training allows clients to keep, grow and recruit more new jobs.
Carol's finance and marketing skills were developed at Kraft, General Foods in New York. It was here she gained her first site selection experience from the corporate finance perspective. Sales and Sales Management success was realized in leading successful sales and customer service teams in telecommunications. Carol won awards for new products that contributed millions to the bottom-line as well as top sales honors in every sales leadership position held.
She holds a BA in Marketing from Florida State University and a MBA in Finance from Indiana University. Carol lives in Atlanta, is married and has two daughters. She is active in community and social initiatives as well as youth leadership.
Experience in Understanding the Mindset of Corporate America
She knows how companies select new sites and which sites to close because she did this in New York for a Fortune 500 Company.
Carol understands the mindsets of the Board, CEO, COO and CFO who make the decisions to close operations and invest in new operations across the world. Carol has firsthand experience in seeing how speed, risk and return rankings result in communities winning and losing quality jobs and investment.
Experience in Delivering the Best Economic Development Sales Training
States, Utilities, Elected Officials and Communities have hired Carol to help deliver on their Jobs Promise for 16 years.
Continuous Dialog clients Win More! They discover a newly kindled passion to realize greater success for their community. With Carol's help, they invest in properly training their economic development team at every level: state, regional, and local.